CASE
AGION
solar plan
With an online magazine
and an email campaign,
we brought the solar plan
closer to schools!
The AGION solar plan
AGION, the Flemish Agency for School Infrastructure, is working hard with school boards and governing bodies to increase the number of schools with solar panels on their roofs. The challenge was therefore to communicate clearly and engagingly about this aim. AGION was looking for an experienced partner to bring their solar plan closer to schools.
With our customised communication strategy, AGION's challenges melted away like snow in the sun. In consultation with them, we decided to organise their action through an online magazine and email campaign.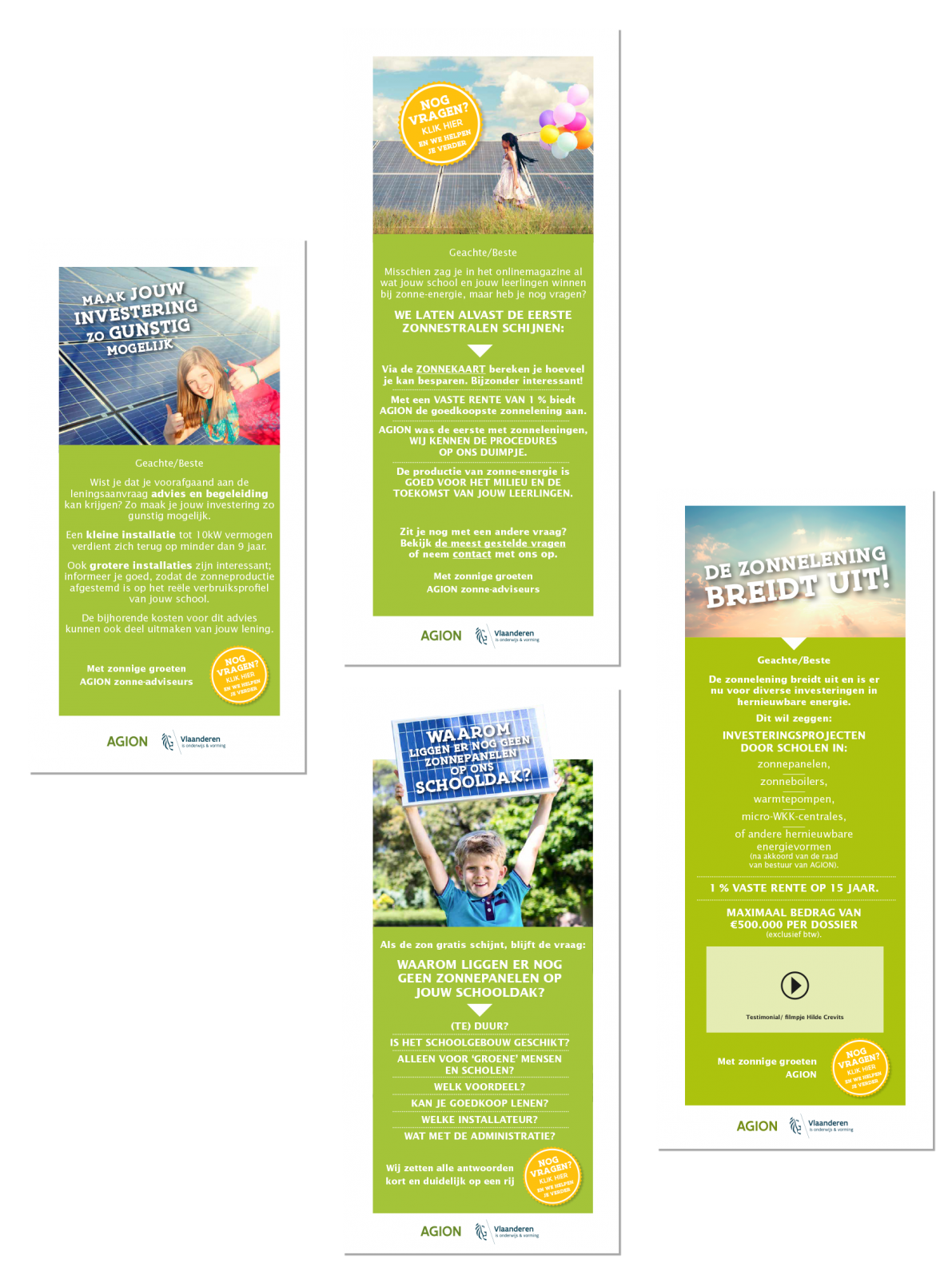 A digital mailing campaign with marketing automation
With a customised mailing campaign, we shed light alternately on the rational advantages of solar panels (saving on energy bills) and their emotional advantages (climate and sustainability). Depending on the reader's click behaviour and interest in the respective advantages of solar panels, the advantage was personally detailed in a follow-up email.
In addition, the role of AGION as the most economical lender on the market and as a supervisory body for the entire procedure was also highlighted. The campaign ended superbly with the announcement that AGION's solar plan would be extended from solar panels to all forms of energy-saving measures as of 1 July.
"The school contributes to the achievement of the climate goals. This is how you ensure a green future for children."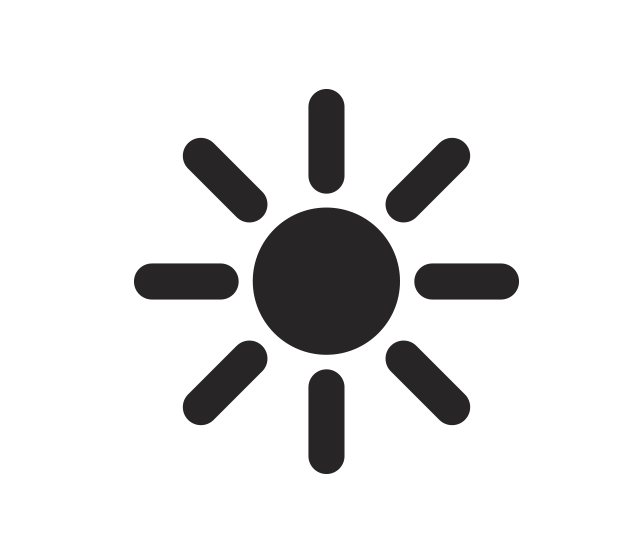 A GREEN FUTURE
Online magazine
We also created an online magazine in a process of joint creation that nicely summarises why schools should opt for an affordable loan for solar panels. A great and personalised solution. Videos, infographics and responsive images ensure more interaction and consequently more involvement in the campaign.

Organisation
Organisation of the entire communication campaign.

Personalisation
Customised email campaign based on personal interests
and a personalised online magazine.
Would you like to bring
a ray of sunshine to your project
together with us?