CASE
2018 Belgian
Cyclocross
National
Championships
A customised campaign image and label
2018 Belgian Cyclocross National Championships
The municipality of Koksijde came knocking on our door with a pressing question: "How do we develop a striking campaign for the 2018 Belgian Cyclocross National Championships?" The municipality bought the rights to organise the 2018 Belgian Cyclocross National Championships and thus held an additional trump card for active city marketing in its hands. They wanted to use this opportunity to present Koksijde as a genuine cycling municipality, but they didn't yet know how.
As a solutions partner, we very much wanted to help them with this! During the start of the joint creation process, we translated the needs and goals into a clear plan. This was done within a realistic approach according to budget and their own profiles in order to achieve a personalised result.
A result we can be proud of together.
A cross-media framework for the 2018 Belgian Cyclocross National Championships was the best option for this.
With a few tips, together we achieved: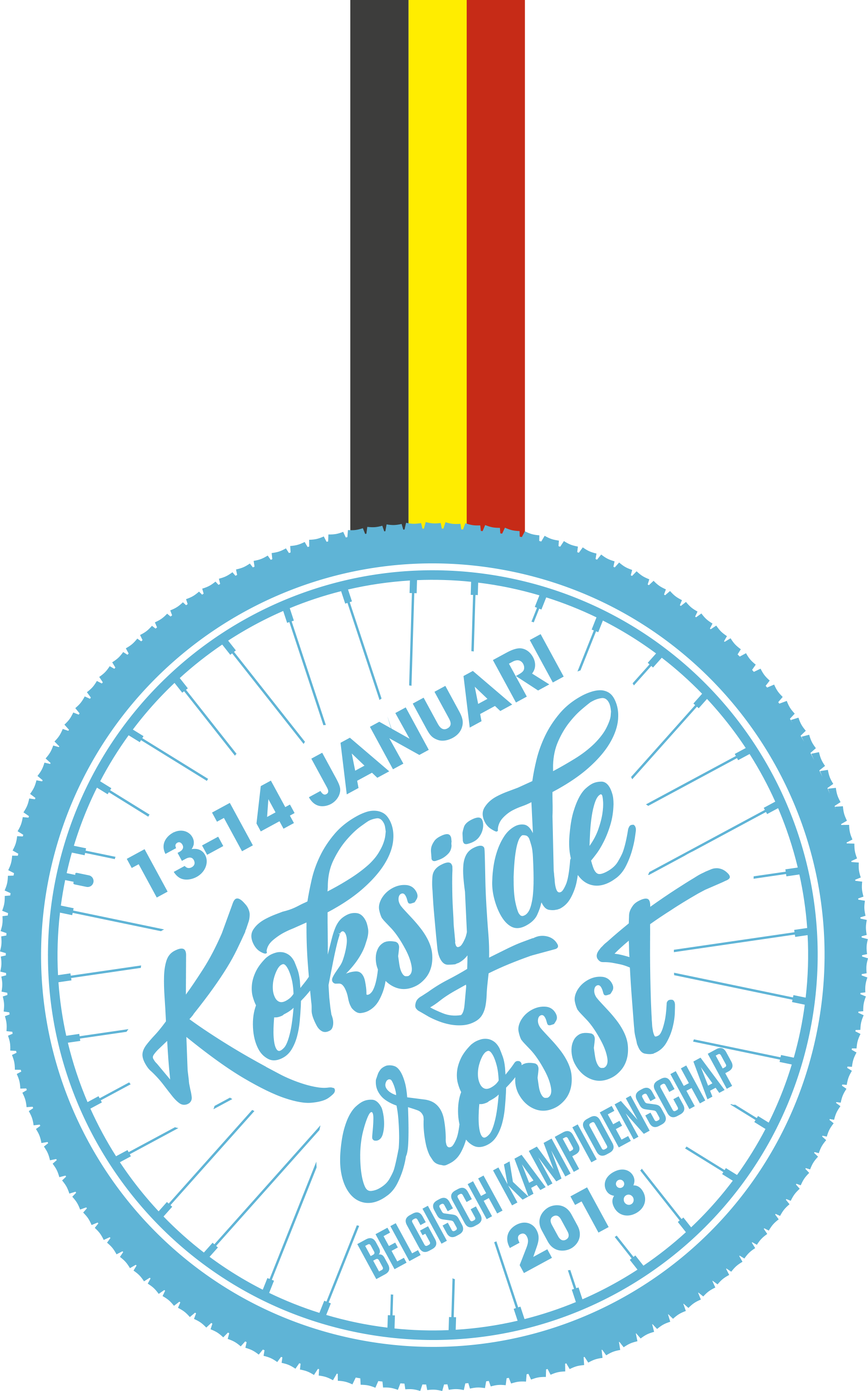 An original, recognisable look and feel
A creative campaign image, stylish posters, cool flyers and clear signage always work!
In addition, we also developed a new format for the press in consultation with the municipality of Koksijde, more specifically an online magazine. It acted as a microsite and provided journalists with all possible information.
Animation as a recurring theme
A suitable animation for the new look and feel of the Belgian Cyclocross National Championships was a must.
Certainly for such a large national media event that can be followed live every year through various channels.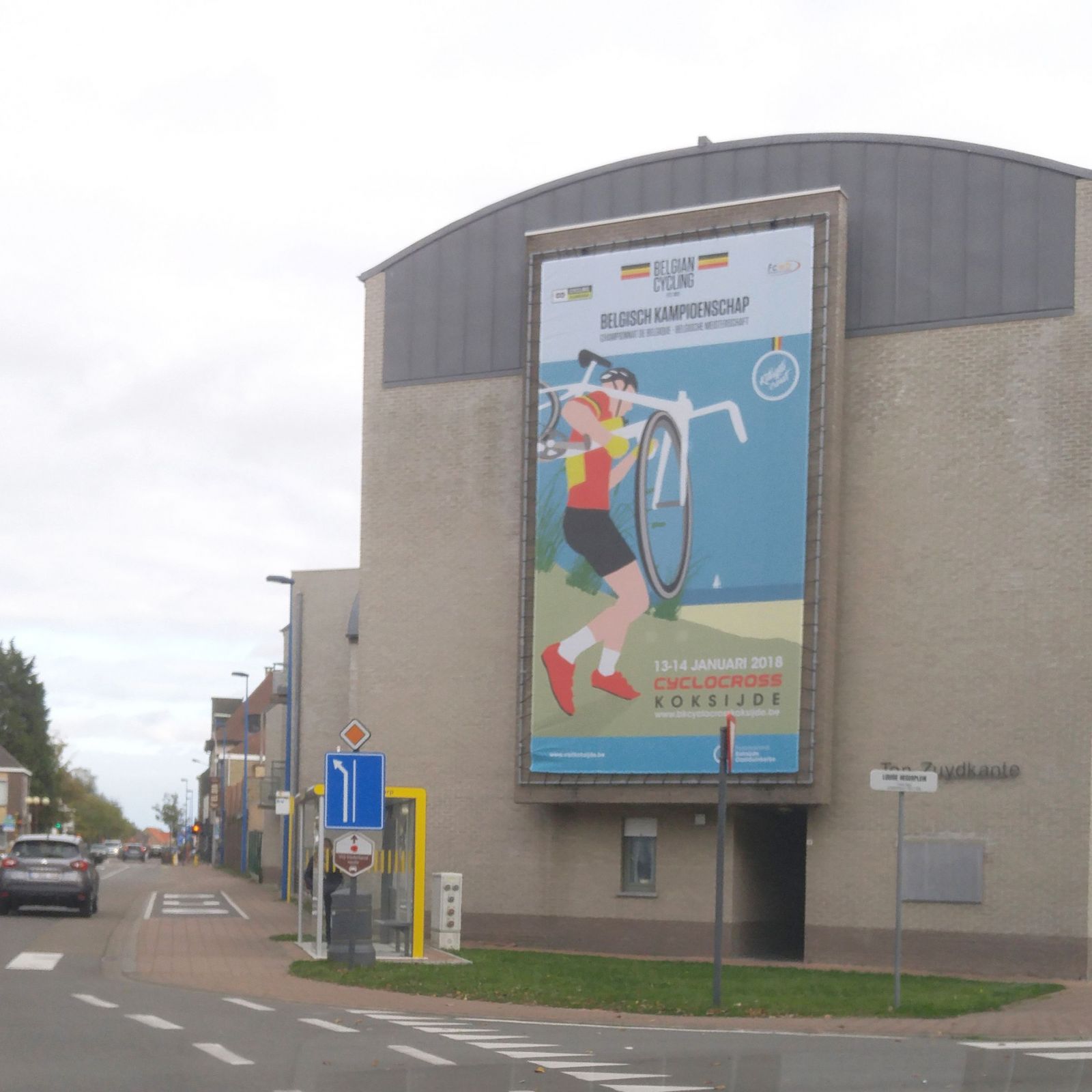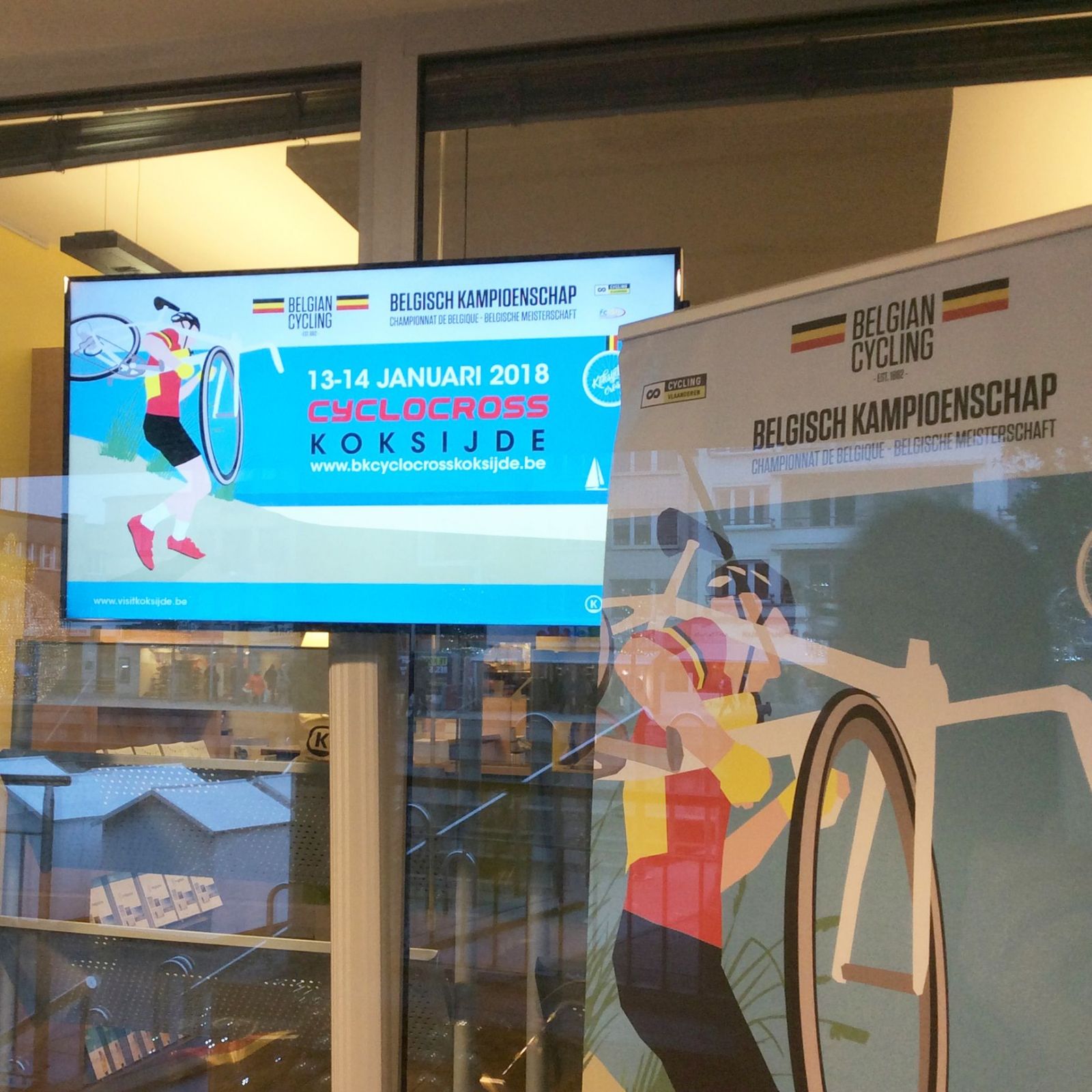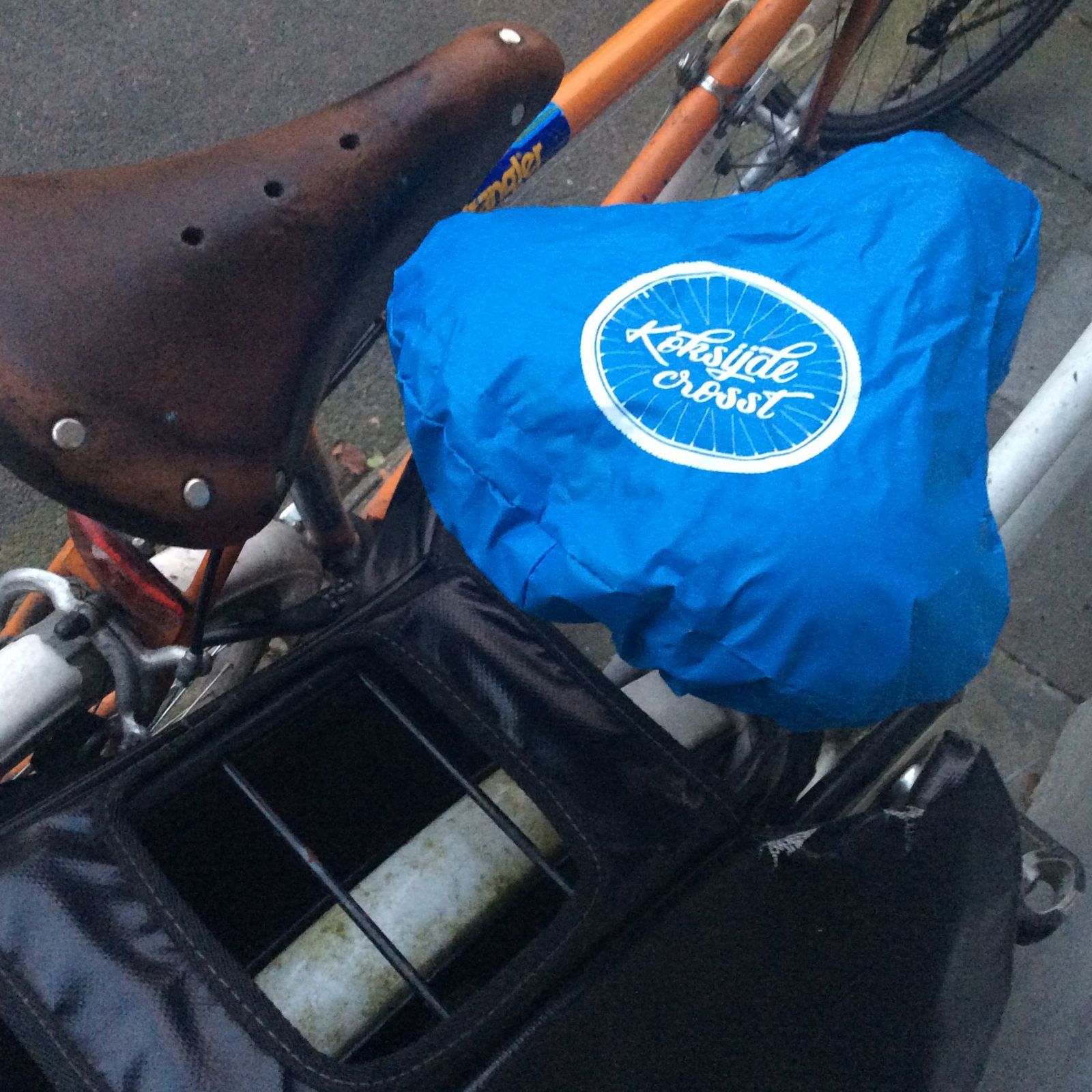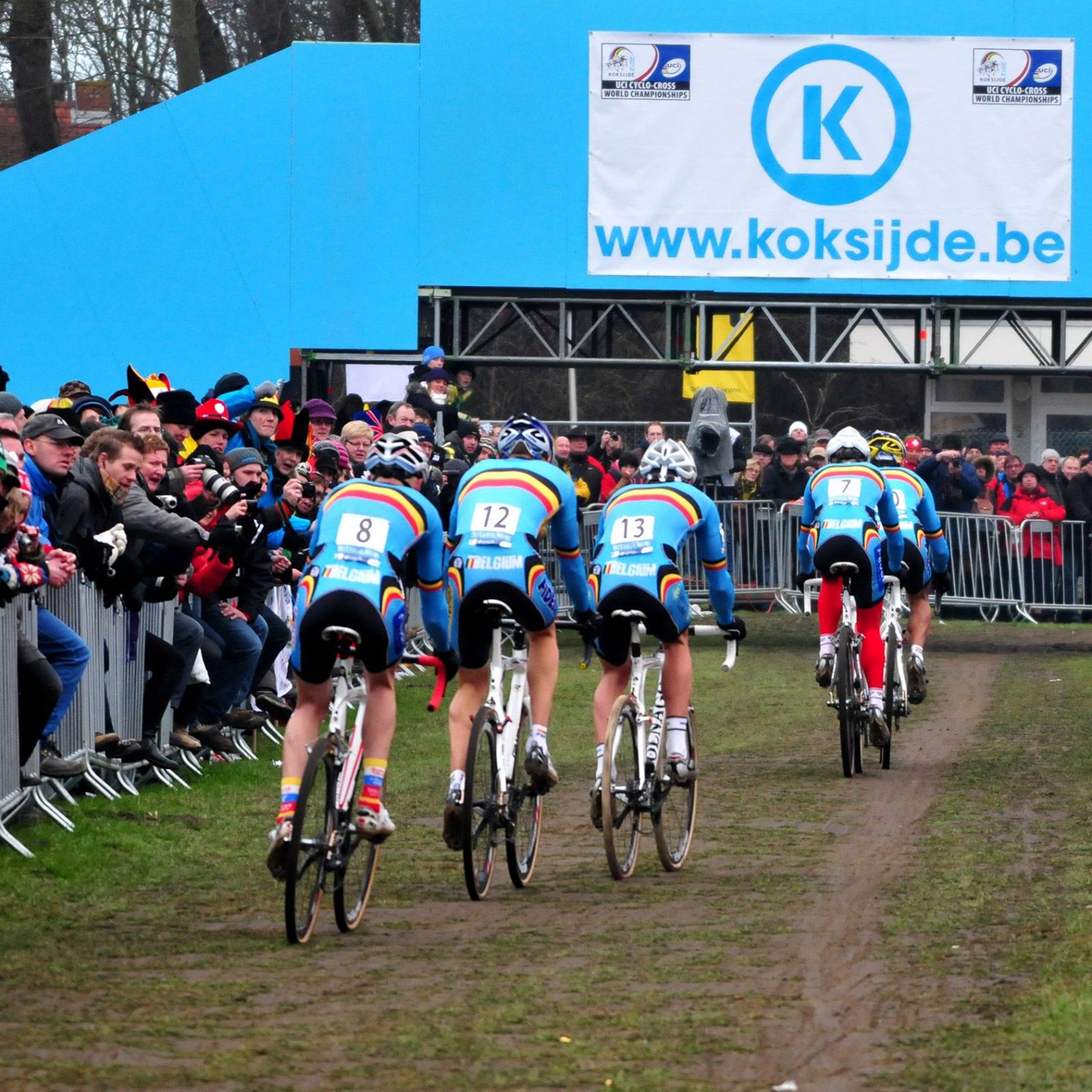 Visibility as a boomerang
Through various physical media, the Belgian Championships have become a permanent fixture of the streetscape. This made the Belgian Championships top of mind among consumers. After the event, we also made the fans happy with beautiful souvenirs.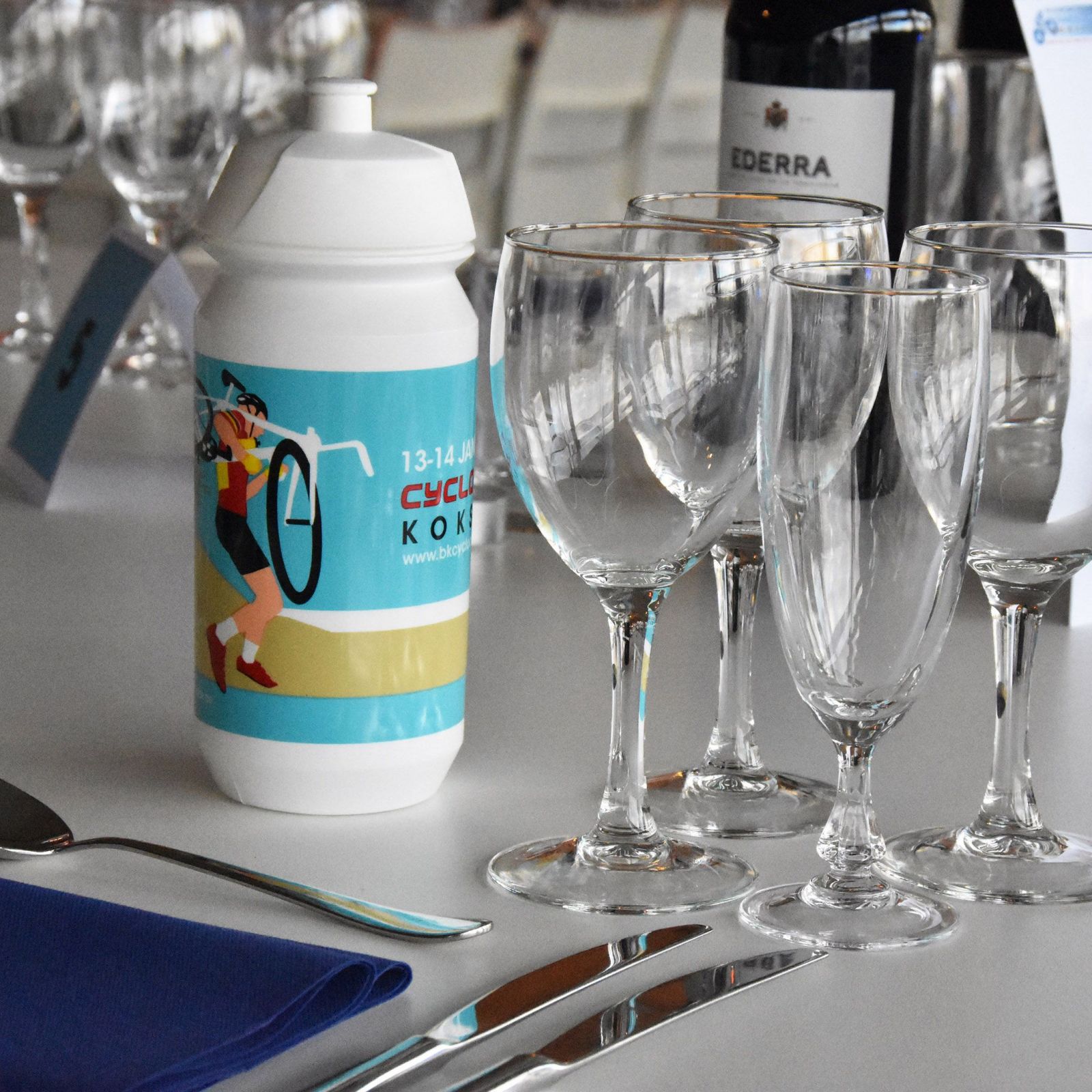 Organisation
Organisation of an entire communication campaign.

Personalisation
Personalisation with a unique campaign image and fun souvenirs.
Would you like to get your project running like a well-oiled machine together with us?