CASE
FHKN
Cross-media publishing as a winning recipe.
FHKN: Cross-media publishing
Under the motto "you never have enough knowledge", FHKN encourages professionals to continue to develop themselves with training materials. The organisation aims to help professionals on their way, but was looking for an experienced partner with effective advice to embark on the most efficient training path together.
In a process of joint creation, we decided to organise their communication using a host of interactive tools (marketing, e-learning, exams and a webshop). With this personalised mix of cross-media publishing, together we are taking a step closer to their target audiences.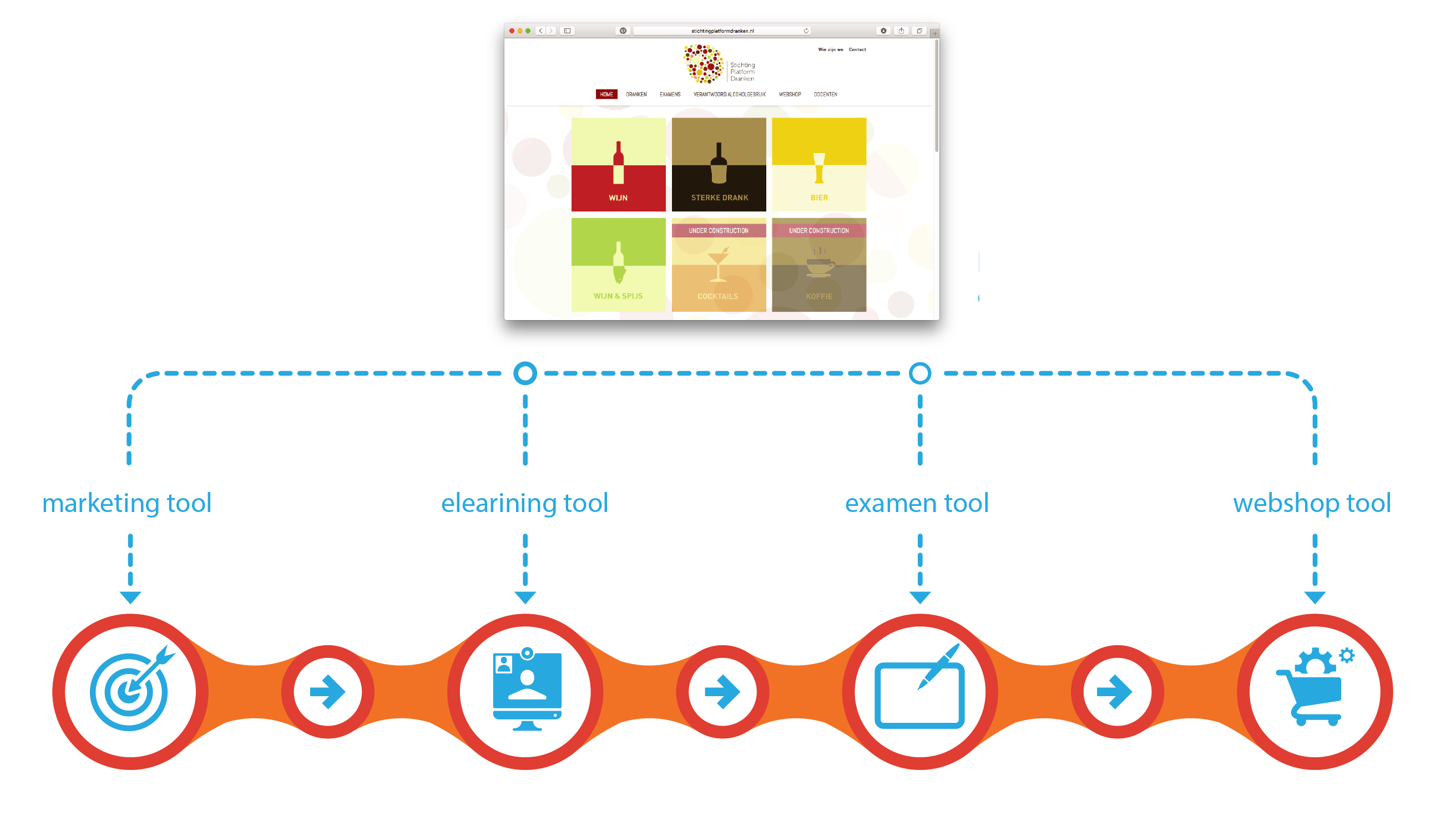 Continuing to encourage development
Stichting Wijnonderwijs Nederland (Netherlands wine education foundation) makes information about wine accessible. With a few ingredients, we concocted a winning recipe together:
books full of knowledge about wine, beer and spirits
an e-learning programme about wine and information about the wine exam.
Those who take the exam receive a printed diploma at home afterwards.
Training books
In a process of joint creation with the renowned wine authors Lars Daniels,
René van Heusden, Gerhard Horstink, Magda van der Rijst
and Henri Reuchlin, we designed educational books full of knowledge.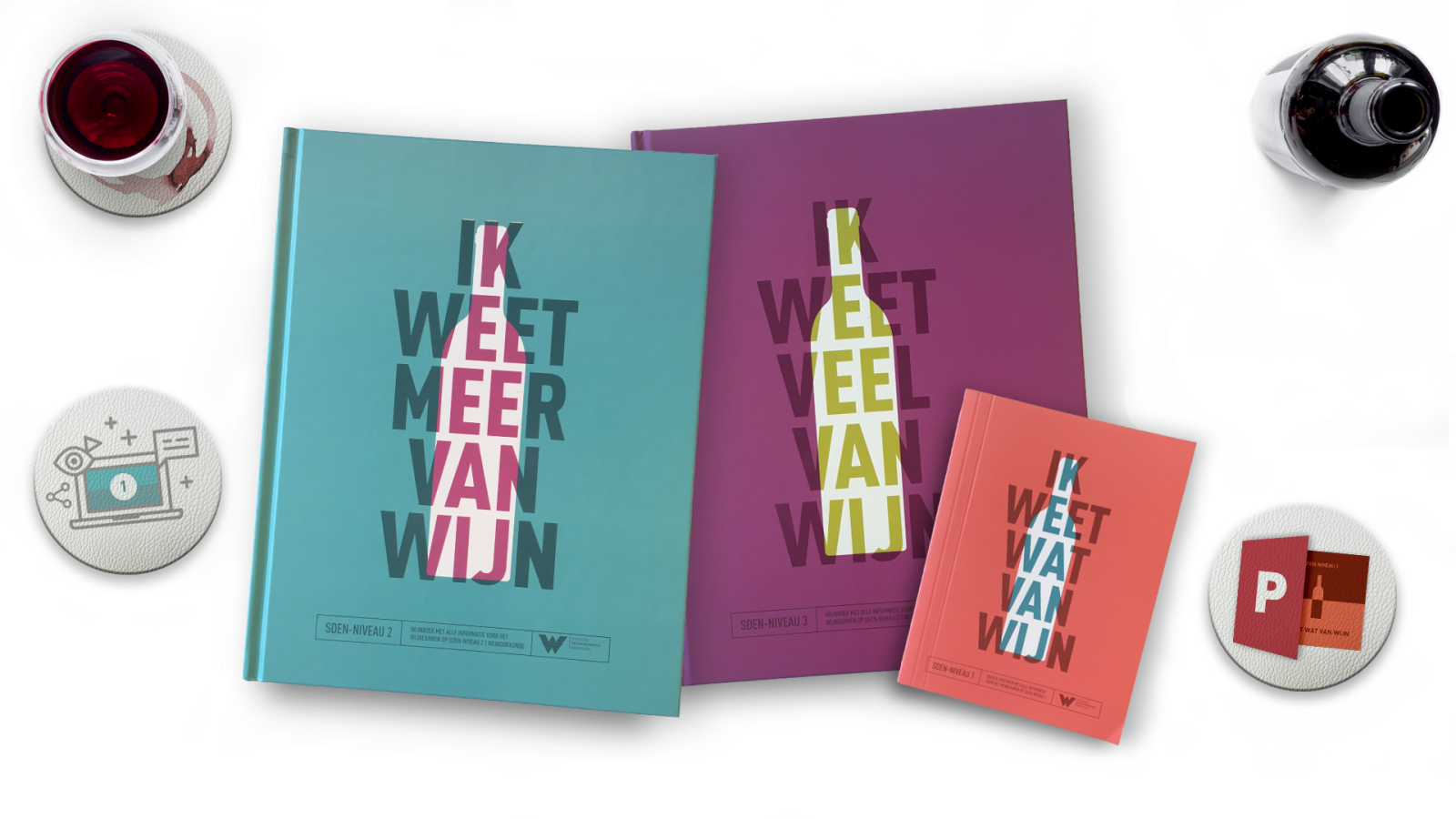 Organisation
A clear organisation thanks to
the product development of interactive tools.

Personalisation
A personalised mix of cross-media publishing.